Living Libations Best Skin Ever Sandalwood
$69.20
Or make 4 interest-free payments* of $31.13 AUD fortnightly
with
More info.
* Available for total spend over $80
Created with the botanical intelligence of organic essential oils, this will reveal your skin at its finest.
› All-in-one botanical blends to cleanse, moisturise and nourish the skin
› Crafted to bring into balance all skin types
There is no such thing as "too sensitive" - especially when it comes to your skin! For people with delicate skin, this delicious, deeply nutritious, moisture-rich manna has been created to care for every inch of your skin! Created with the botanical intelligence of organic essential oils, this Sandalwood Best Skin Ever will reveal your skin at its finest.
Sandalwood Best Skin Ever is an exquisite addition to Living Libations' Best Skin Ever blends that are perfect for washing and moisturising your skin from head to toe. This new creation is a combination of flawless botanicals blended in pitch perfect ratio. The result is a nourishing elixir of liquid-love, a soothing serum to delight the grace of your body and face.
So what is so special about Sandalwood Best Skin Ever? It contains organic and essential oils that are not only powerfully effective; they are gentle enough for the most sensitive skin (and the most sensitive souls!).
The key ingredient in this concoction is the sacred Sandalwood Nut Oil. Like many of Living Libations' beautiful botanicals, sandalwood nut oil contains beneficial fatty acids and ximenynic acid. This is a key ingredient in achieving your Best Skin Ever! There is a bevy of botanical beauties in this blend that work together to rejuvenate, regenerate, and reveal your skin's greatest potential.
Sandalwood Best Skin Ever can be used to moisturise dry skin, relax redness, and improve the appearance of scars and patchy, uneven skin tone.
Feel your spirit refreshed and skin rejuvenated!
HOW TO USE
When you start a fresh bottle, prime the pump with a firm press or two to get the fluid flowing.
Cleanse, exfoliate, and moisturise the face and body.
Rehydrate and reinvigorate the skin after a long day.
Combine with other Serums, Elixirs, and Essential Oils to create a unique blend that works for you.
MORE ABOUT BEST SKIN EVERS
Living Libations Best Skin Evers renew the face and bedew the body with grace. These all-in-one botanical blends cleanse, moisturise and nourish the skin. Best Skin Evers are crafted to bring into balance all skin types.
Washing the face with pure pressed plant oils is an ancient Ayurvedic and gracious gypsy method to cleanse and gently exfoliate the skin. Nadine, the Living Libations Creator, designed the Best Skin Evers to be your finest bathing and beauty aide. These oils plus water and a cloth are the simple essentials to cleanse, exfoliate, moisten and bedew.
* Washing/Cleansing your Face with Best Skin Ever
Wet a small portion of a cloth with water.
Apply one to two squirts of any of the Best Skin Evers (Seabuckthorn, Sandalwood, Rose, Frankincense or Neroli), to the dampened portion of the face cloth.
Gently massage the face, neck and back of the neck with the moistened cloth. Wash gently or wash vigorously for a deeper exfoliating effect. Rinsing the face is optional.
If more moisture is needed, add another squirt or two of any of the Best Skin Evers or Libations Serums (Rose Glow, Soothsayer, Royal Rose, Sandalwood, Chocolate Karate or Open Sky) to your fingertips and massage into the face and neck. If your skin feels extra thirsty, a Libations Crème (Sundew, Rose Glow, All Seeing or Maverick) will satisfy.
You can also add a drop or two of any of the Serums to a dab of any of the Crèmes. They all blend beautifully together.
* Using Best Skin Ever on your Body after a Bath or Shower
Leave the body wet after a bath or shower.
Wet a washcloth with water. Squeeze it out.
Apply a few squirts onto the wet washcloth of any of the Best Skin Evers.
Massage the entire body with the cloth, head to toe. Rub more vigorously to exfoliate.
INGREDIENT BENEFITS
Jojoba (Simmondsia chinensis) - Living Libations' pure, organic jojoba oil contains all soluble forms of Vitamin E, Mother Nature's most effective emollient. Jojoba sinks deeply into the skin, providing endless moisture while protecting tissues from all sorts of imbalances and common skin maladies. Jojoba is traditionally used to treat acne, dry skin, sunburns, psoriasis, and dry scalp.
Sandalwood Nut (Santalum spicatum) - Also known as Sandalwood seed oil, this key ingredient contains rare, beneficial fatty acids to help fight damaging inflammation and free radicals. Sandalwood nut oil is packed with Oleic and Ximenynic acids, the latter of which is incredibly rare and powerfully anti-inflammatory. The pure, organic oil contained in sandalwood nuts has been used for thousands of years to treat cellulite, varicose veins, dry skin, overly oily skin, wounds, cuts, bruises, lesions, and to protect the skin from harsh environmental elements and pollutants.
Sandalwood (Santalum album) - Ethically harvested Sandalwood essential oils steam-distilled from the heartwood. Where Sandalwood Nut Oil is fiercely anti-inflammatory, pure Sandalwood Oil offers marvelous antimicrobial, antibacterial, and antiviral benefits. It is also a wonderful moisturising agent that is commonly used to soothe chapped skin, eczema, and skin infections.
Frankincense (Boswellia carterii) - Fortuitous Frankincense is hydro-distilled from the fresh, pure resin of Somalil and Frankincense trees. This ancient oil has been used for centuries to soothe aching joints, smooth wrinkles, fade scars, ease inflammation, and moisturise dry skin. Frankincense is packed with beneficial hydrocarbons, fatty acids, and monoterpenes, all of which work together to create a nourishing tonic for the skin.
Cape Chamomile (Eriocephalus punctulatus) - Cape Chamomile is comprised of radiant, wild azure-blue drops, which calm the mind and soothe inflamed adrenal glands. Cape Chamomile, with its nourishing Azulene compounds, heals all manner of skin imbalances while exuding an uplifting fine-fruit fragrance.
Palmarosa (Cymbopogon martini) - Palmarosa oil is happily hydrating, rejuvenating, and stabilising. It is said to regenerate skin cells and create a state of optimum balance for both dry and oily skin. Its fresh lemon-rose scent has been touted as an effective antianxiety agent.
Sweet Thyme (Thymus linalool) - Sweet Thyme variety is wonderfully gentle for the skin while still remaining effectively potent. It is so powerful, in fact, that is has been successfully used in the treatment of chronic skin conditions.
Yarrow (Achillea millefolium) - Herby and aromatic, Yarrow oil was used by the Ancient Greeks to protect the skin and body from outside invaders. It is a wonderful anti-inflammatory agent that is frequently used to treat cuts, wounds, infections, scrapes, bruises, and bites.
Chamomile (Anthemis nobilis) - Soothing fine lines and wrinkles, as well as calming anxious minds.
Lemon (Citrus limon) - Uplifting Lemon is cleansing and invigorating. It is used to clarify the skin, enhance circulation and blood flow, and support the skin's ability to replenish itself. The citrusy scent of lemon oil is said to lift the spirits, increase motivation, and make it easier to concentrate on demanding mental tasks.
Blood Orange (Citrus aurantium) - This juicy treat is fresh-smelling and sweet, and is said to increase the firmness and elasticity of the skin. Blood Orange may also work to repair tissues and stimulate circulation.
INGREDIENTS
Simmondsia chinensis (Jojoba), Santalum album (Sandalwood) Nut Oil, Santalum album (Sandalwood), Boswellia carterii (Frankincense), Eriocephalus punctulatus (Cape Chamomile), Cymbopogan martini (Palmarosa), Thymus vulgaris linalool (Thyme linalool), Achillea millefolium (Yarrow), Anthemis nobilis (Roman Chamomile), Citrus limon (Lemon), Citrus aurantium (Blood Orange).
All Living Libations' ingredients are organic or wildcrafted.
SHIPPING
For Australia, we offer both standard and express post options with Australia Post. We dispatch within 1 business day from our Melbourne store.
AU STANDARD POST
Approx. 2 - 7 business days depending on location in Australia
FREE standard shipping on all orders over $80 (FREE express shipping over $150)
Flat rate standard shipping of $8.95 for orders under $80
AU EXPRESS POST
Approx. 1 - 3 business days depending on location in Australia
FREE express shipping on all orders over $150
For orders between $80 - $149.99, upgrade to Express Post for just $3.00
For orders under $80, express shipping is $11.95
Not available for nail polishes/removers and perfumes - flammable by air
RETURNS
We want you to love our products as much as we do! If you are not completely satisfied with your purchase, please contact us. We are here to help and your happiness is our priority!
We always aim to provide the best online shopping experience. In the rare case that you wish to return the product for any reason, we will happily refund the purchase in line with our returns policy below:
You must contact our customer service team

within 30 days of receipt

of product to authorise a return. Please click HERE to contact us.
Products you wish to return must be

unopened and in original condition

.
Once we receive and successfully review the returned products, we will refund you the original purchase price of product returned. We will also refund you the shipping cost of the initial delivery to you if the goods were faulty, damaged or incorrectly shipped.
For more details, please click on the button below.
Customer Reviews
19/07/2021
Grace B.

Australia
Living libations best skin ever sandalwood
A great cleanser however, not for every skin type. My friend recommended it to me as it has given her amazing results. However, after a few uses, it burnt the bottom half of my face leaving it red and quite raw… My skin is super sensitive so therefore, I wouldn't recommend it to anyone with similar skin types.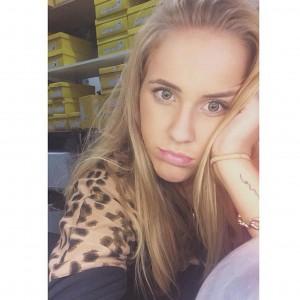 LP
09/07/2021
Lauren P.

Australia
An angel in a bottle
I have tried every cleanser, cream, oil, facial, product on offer and could never find something that was gentle yet effective enough for my skin - until NOW. I have told anyone who will listen to me to try the products by Living Libations. I was spending 100s of dollars on a 10 step skincare routine and now I only need ONE. This does it all. I'm so grateful and will never use anything else.