our journey to clean beauty & wellness
OUR
STORY

SOCIAL
IMPACT

MEET
FOUNDERS
---
---
Where Kindness Meets Beauty

Step into a world where we intentionally make choices that

~ Bring us joy

~ Nourish our body

~ Feed our soul

~ Respect our planet

---
---
Welcome mindful wanderer,

we're absolutely delighted you've discovered One Fine Secret.

Here you'll find ingredients lovingly grown under pristine conditions to deliver your skin the richest nutrients and potent bioactives.
The result? Effective, sensual and uplifting beauty products that enhance your natural glow inside and out.

Exquisite, exceptionally-performing beauty and body products should not need to compromise. And in our secret haven they don't.

One Fine Secret was born from a desire to challenge beauty norms. To set higher standards for the beauty industry for the good of our health and the planet.

---
Breathe easy and explore our beautiful collection of natural & organic beauty brands to your heart's desire.

Strictly no known or suspected harmful chemicals so your body can thrive. Your health and our planet deserves better.
Animal testing is not ok. The vast majority of our range is vegan too. We only allow a small handful of non-vegan ingredients such as honey and beeswax.
Pure, effective formulations you'll love
Nature is the original source of all the active, rich vital nutrients needed to nourish, balance and heal our bodies.

Discover the innovative and unique blends of quality natural, organic and wild-crafted active ingredients that will keep you glowing.

Helping empower girls through education
A portion of your purchase supports our charity partner, One Girl. Together we're changing the world, one girl at a time.

Check out our 'Social Impact' section to learn more about One Girl.

---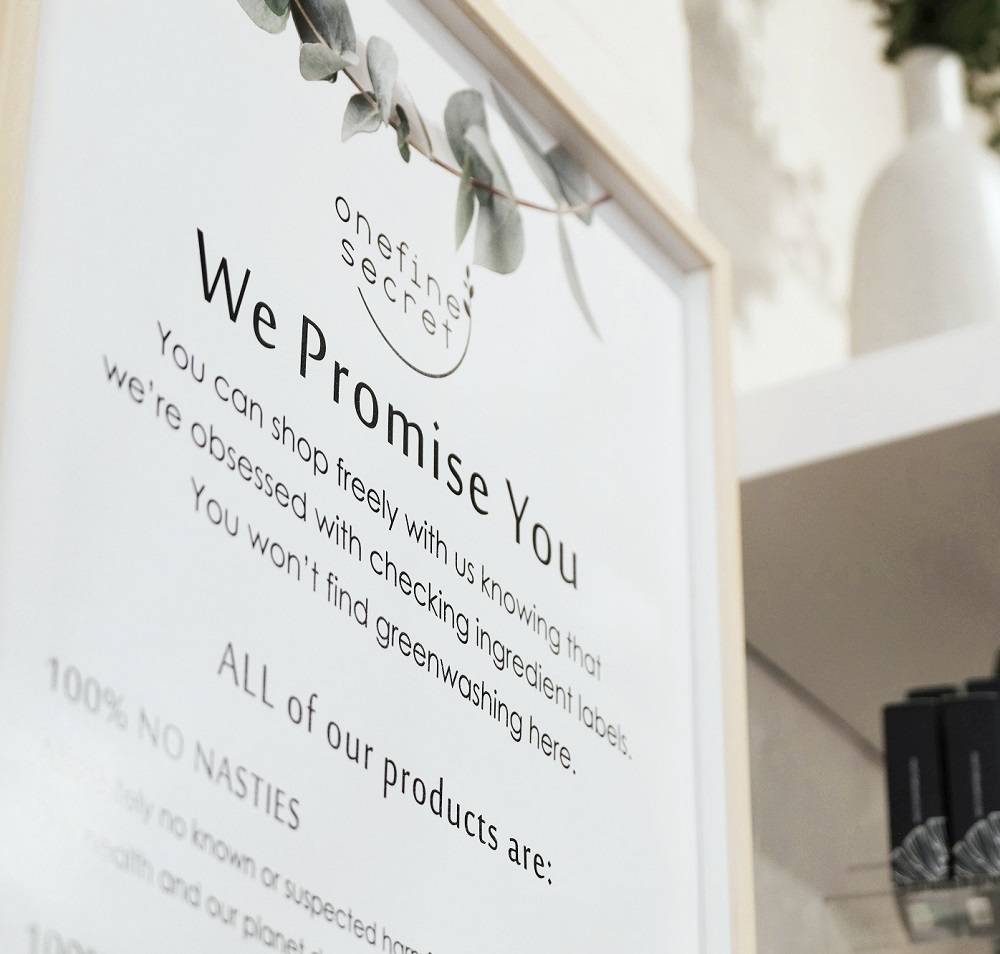 ---
Carefully curated natural & organic beauty

Finding truly healthy, feel good beauty products that work should be simple. You shouldn't need to be a scientist to decipher cosmetic labels and work out what's really in your skincare and makeup.

That's why we go to exhaustive lengths to assess each product and check every ingredient to bring you a collection of only the healthiest, high-performing inspirational brands leading the clean beauty revolution.

Your wellness means everything
We only partner with wholesome brands, selecting products that meet our strict 100% healthy ingredient policy, ethical standards and provide an extraordinary experience we know you'll love.

---
Discover award-winning brands

and cult natural & organic beauty products that use the latest green science technology combined with potent organic ingredients.

Check out some of our favourite organic brands raved about by beauty experts and the beauty community – skincare brands Mukti Organics, MV Skintherapy, Josh Rosebrook, Living Libations, Earthwise Beauty, Sodashi, Aika, MUN – and makeup brands, Inika, Ere Perez and Vapour Beauty.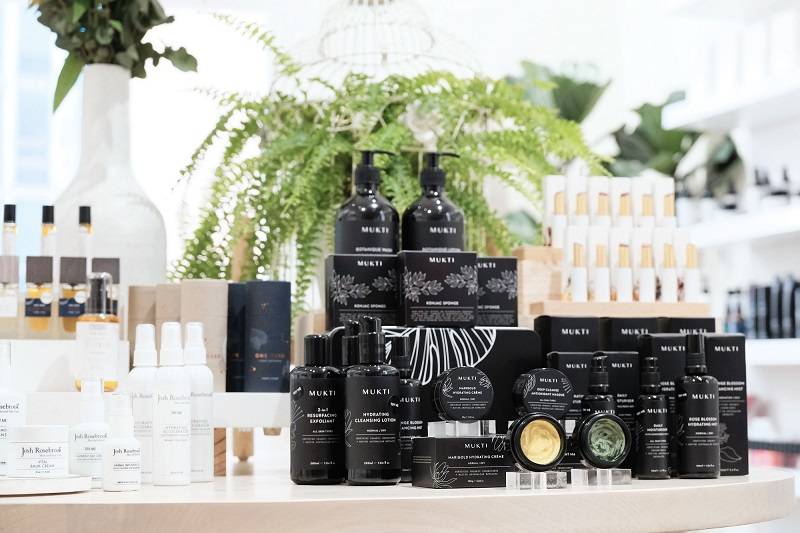 ---
We live to create waves of wellness and joy by inspiring our community to embrace conscious beauty and intentional living
---
At the heart of this is a deep respect for the interconnectedness of everything in life. The choices we make have the power to support the harmony and balance we need for our bodies, minds and the Earth to thrive.

Conscious beauty goes far deeper than achieving good looks.

Together we can truly create magic by sending out more love, connection and respect

Embrace the Present.
Overflow with Gratitude.

We honour nature - the original source of rich, vital nutrients for our body.

Effective Natural Beauty Brands

Healthy beauty doesn't need to compromise.

We're heart-driven and the inspiring creators of the brands we partner with are too.
You can see their deep passion for quality, sustainability and the community shining through their products.

---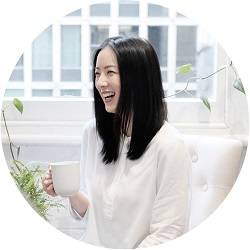 Education is a cause that runs close to my heart. My mum is a teacher and instilled in my sisters and I a great love of learning growing up. We were always challenged to surprise ourselves with what we could achieve.

I'm forever grateful for the boundless opportunities a quality education brought me, and I want to help create a world where every girl has the opportunity to fulfil her dreams.

A world where women achieve things they never thought possible.

A portion from every purchase at One Fine Secret supports our local charity partner, One Girl.

---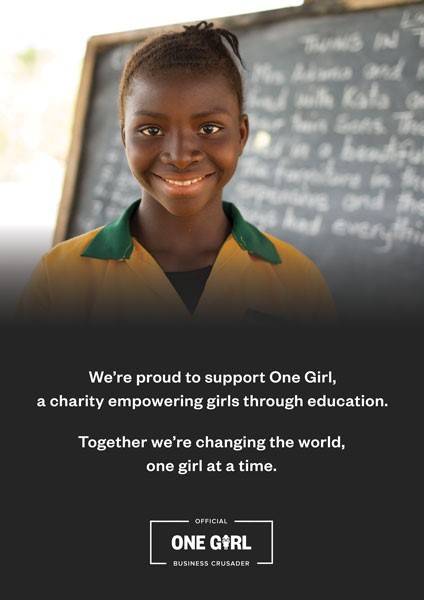 ---
---
Right now 130 million girls around the world aren't in school, simply because they were born a girl. But we're working to change that.

One Girl believes that EVERY girl has the right to an education, no matter where she's born, how much her parents earn, what her culture says, or what religion she adheres to. Every girl has the right to grow, learn, and be the best she can be.

Find out how One Girl empowers girls through education at www.onegirl.org.au.

---
We love that our brands are helping to make lasting change for our communities and the sustainability of our planet.
By supporting our brands, you're helping spread kindness throughout the world.
Just a few causes our brands support…

---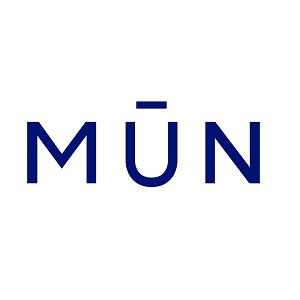 Proudly partners with a union of women's co-operatives in Morocco. Made up of primarily Berber women, ages 18 to 50, they produce the Argan, Prickly Pear Seed and Olive oils used in MUN products.

Profits from the co-ops support a social fund that provides:

• tutors to teach the women how to read and write,
• scholarships for their children to attend college; and
• a health fund that covers healthcare costs
• empowerment for women in a society traditionally dominated by men

---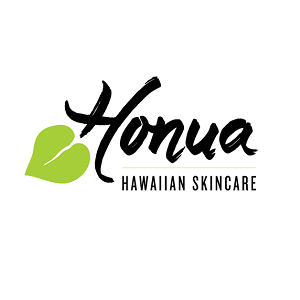 Donates 1% to Sustainable Coastlines Hawaii.

Honua also supports local farmers and Hawaiian Legacy Reforestation Initiative that:

• replenishes native plants
• teaches the importance of Hawaiian culture and
• encourages the community to love the land and one another.

Honua packaging is also 100% recyclable and compostable, created by wind energy and inscribed with vegetable ink.

---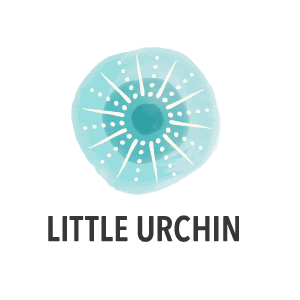 Produces beautiful natural sunscreen that's reef safe and eco-friendly.

They're a proud member of 1% for the planet with 1% of sales supporting approved environmental non-profit partners.

---
Through One Fine Secret, Kayla and John are on a quest to spread wellness, happiness, kindness and connection throughout the world.

Here's how it all began…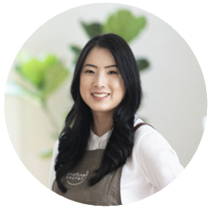 Living true to my passions had always been my guiding principle.

As a former national champion gymnast, gymnastics was the first love of my life. I knew how good it could feel to be invigorated, buzzing with health and working towards your dreams. Flying and flipping through life!

An encounter a few years ago with Therese Kerr, ambassador for Certified Organic Australia (and Miranda Kerr's mum!), opened my eyes to the concept of clean, toxin-free living.
I was shocked. Our bodies are already constantly bombarded with toxic chemicals from our everyday environment. Pollution. Pesticides in our foods. Carcinogens leaching from all the plastics we eat and drink from. But I hadn't expected that hundreds of the cosmetic ingredients we put on our bodies each day, from brands that we trusted, could be adding to our body burden.
This sparked my own wellness journey and my desire to inspire others to feel the same joy that comes from wellness-focused, mindful living.

As an accounting advisor to inspirational entrepreneurs and small businesses making their mark on the world, I'd always been a stickler for details. I started researching all I could about ingredients of concern and cleaned out my beauty cabinet.

But shopping for clean swaps in Melbourne that were beautiful and effective was frustratingly hard. Too often the brands labelled 'natural' and 'organic' in the beauty stores turned out not to be as healthy as they appeared. Or the health store products were not providing the extraordinary experience I was after.

So I set about curating my own collection of clean skincare and makeup brands from around the world. Inspirational brands you'll love that meet our self-imposed strictest healthy ingredient, ethical and performance standards.

Because your journey to wellness should be simple and feel amazing.

---
Raised in a small town in the high up mountains of South Korea, a love of nature runs in my blood.

I loved swimming in the rivers, white water rafting, trekking through the hills and harvesting wild vegetables from the forest.
With an irresistible urge to explore the world, Australia was the perfect place for me to settle in my early 20's with its abundance of pristine nature, relaxed culture and career opportunities. An intense career in finance eventually left me burnt out, disheartened and in need of an overhaul.

I took some time off to recharge and ground myself back in nature.

Nature has all that you need to nourish, heal and ultimately look and feel great.
Inspired to make wellness (and golf!) a core part of my life, I set up an online health store prior to joining Kayla on our passion project of sharing clean beauty and wellness with the world.

---
Your expert natural beauty advisor
Don't be shy, ask us anything.
We're obsessed with clean beauty and would love to guide you along your beauty and wellness journey.
Reach out to us or drop in and say hi at our Melbourne CBD store.

Transitioning to clean beauty and a wellness-focused lifestyle has transformed our lives and
we would be thrilled to support and inspire you along your personal journey.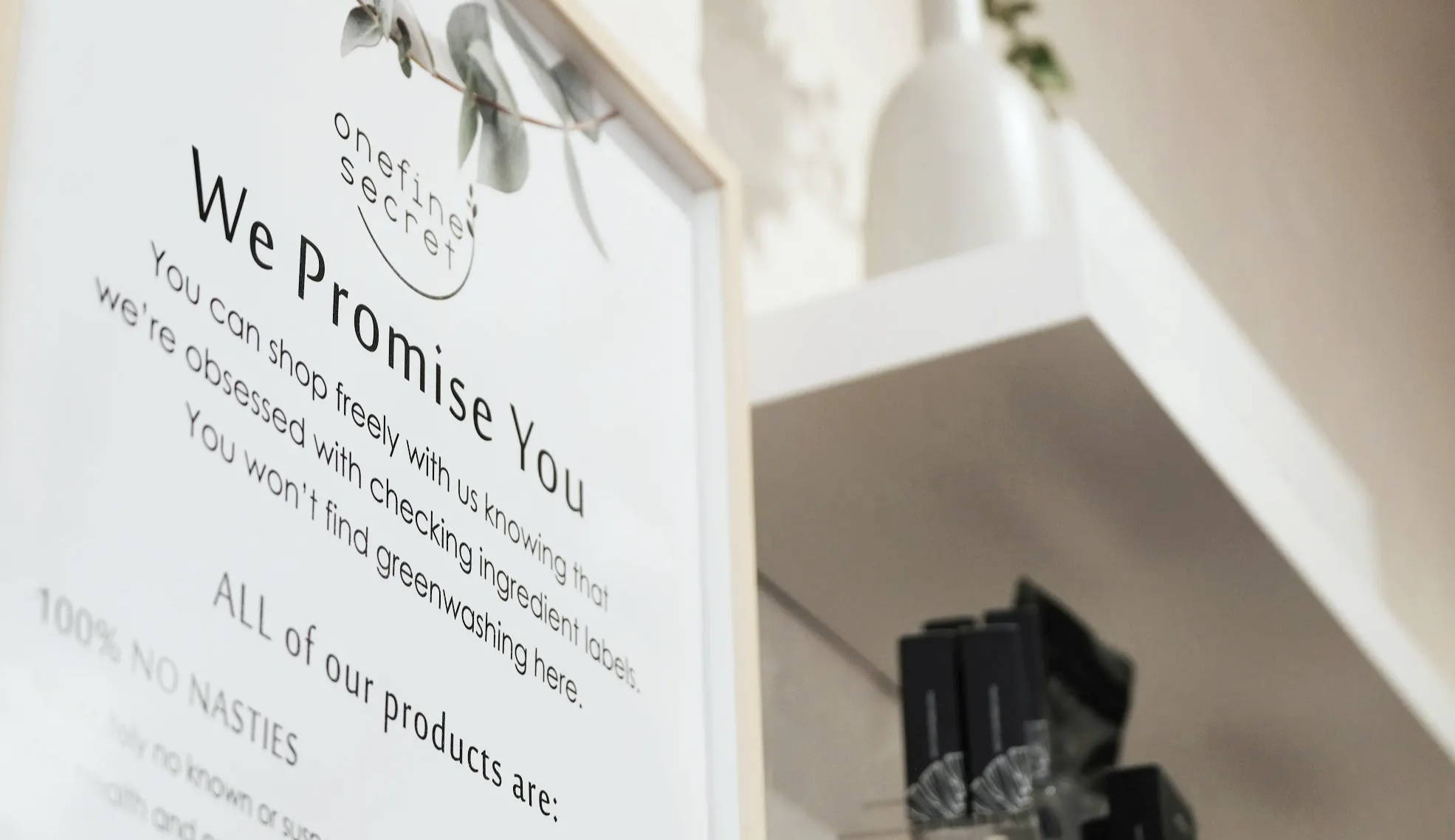 Got a question for us? Looking to provide feedback or just wanting to say hi?

Level 3 (301), 20 - 22 McKillop St
Melbourne VIC 3000